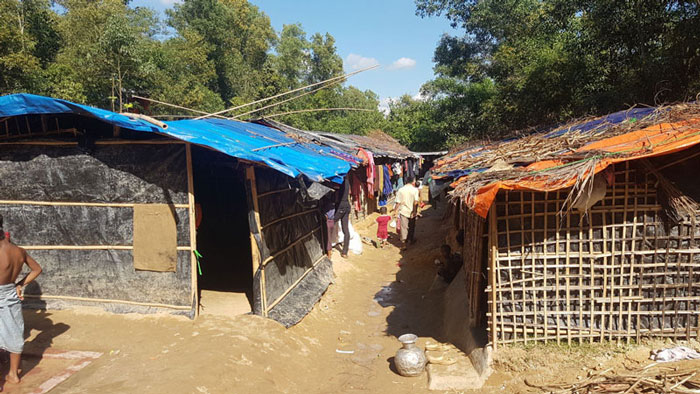 Special Guests
John DoeCEO of the Company
Lisa SidWeb Developer at JT
Jack SmithJournalist
World Record Breaker Football Match 2018
Free Entrance
16 August 2018 - 25 August 2018
One Nation intends to break the Guinness book world record for the longest ever football match. The current record stands at 108 hours with 36 players.
Donate Now On Our Fundraiser Page!
To break the world record all 36 players must remain in the pitch vicinity during the time period, we do not expect any single player to play for the entire 109 hours and also obviously know its not humanly possible either, the 36 players shall be carefully scheduled to come on and off the pitch on a delicately balanced shift pattern offering everyone an opportunity to eat, sleep, freshen up and receive sports physiotherapy all on sight.
Rohingya:
By the end of September 2017, nearly half a million Rohingya had fled the country, with the UN condemning the Burmese government for its policy of ethnic cleansing. Satellite imagery showed the almost total destruction of 284 villages. With the total Rohingya population in Burma having been estimated to be approximately 1.2 million, this meant that over a third of the community had been evicted from the country in the space of little more than a month, while tens of thousands had also been displaced within the country's borders.
One Nation has been supporting the people of Rohingya in Burma for many years now but since the mass exodus of Rohingya arriving in Bangladesh, One Nation has been providing shelters and food parcels to thousands of victims of the ethnic genocide.
How RB4R will benefit?
Three quarters of a million people have crossed the border from Burma to Bangladesh to escape prosecution and genocide, when they left, it was most likely it was to escape from a military or militia group that was setting their village alight on fire and murdering everyone in sight, as you can imagine majority of the Rohingya become refugee with whatever personal items they could save or carry and in many cases left their homes empty handed.
One Nation has been supporting the cause by providing shelters and monthly food parcels to thousands of Rohingya refugees in the worlds biggest refugee camp (Kutopolong) on the Bangladesh and burma border
With the RB4R event we are looking to achieve the development of two hundred and fifty shelters which will provide housing for up to fifteen hundred men women and children as well a minimum of twelve water pumps providing clean running water.
Where:
The world record breaking attempt shall be held in Leicester.
When:
9AM Monday, 26th march – 10PM Friday 30th March.
Video